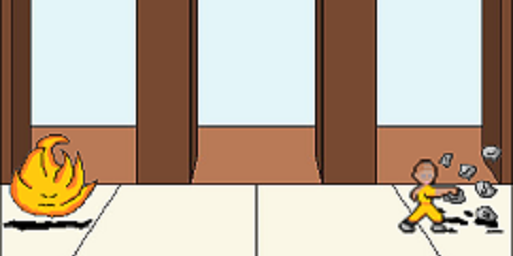 Click Here to Play: Kung Fu Clicker
Mobile arcade-like fighting game:
You can punch & block simply by tapping the screen (left / right).
Fight to the top of the tower, each floor with increasing difficulty.
Defeat the Djinn Elementals that are attacking the tower.
Punch them to destroy them.
Block their attacks to collect their essences in the correct order.
Playable on: Mobile & Desktop