This is an announcement post concerning the puzzle game "Pixel Memory" (Phaser 3):
1. Pixel Memory Trailer
We now have a little trailer for Pixel Memory on YouTube!
I've tried to keep the trailer as short as possible and make it highlight the most important features:
Classic Puzzle Game
Unlockable Cards
Profile Levels
Player Stats
2. Pixel Memory Update: Bonus Guesses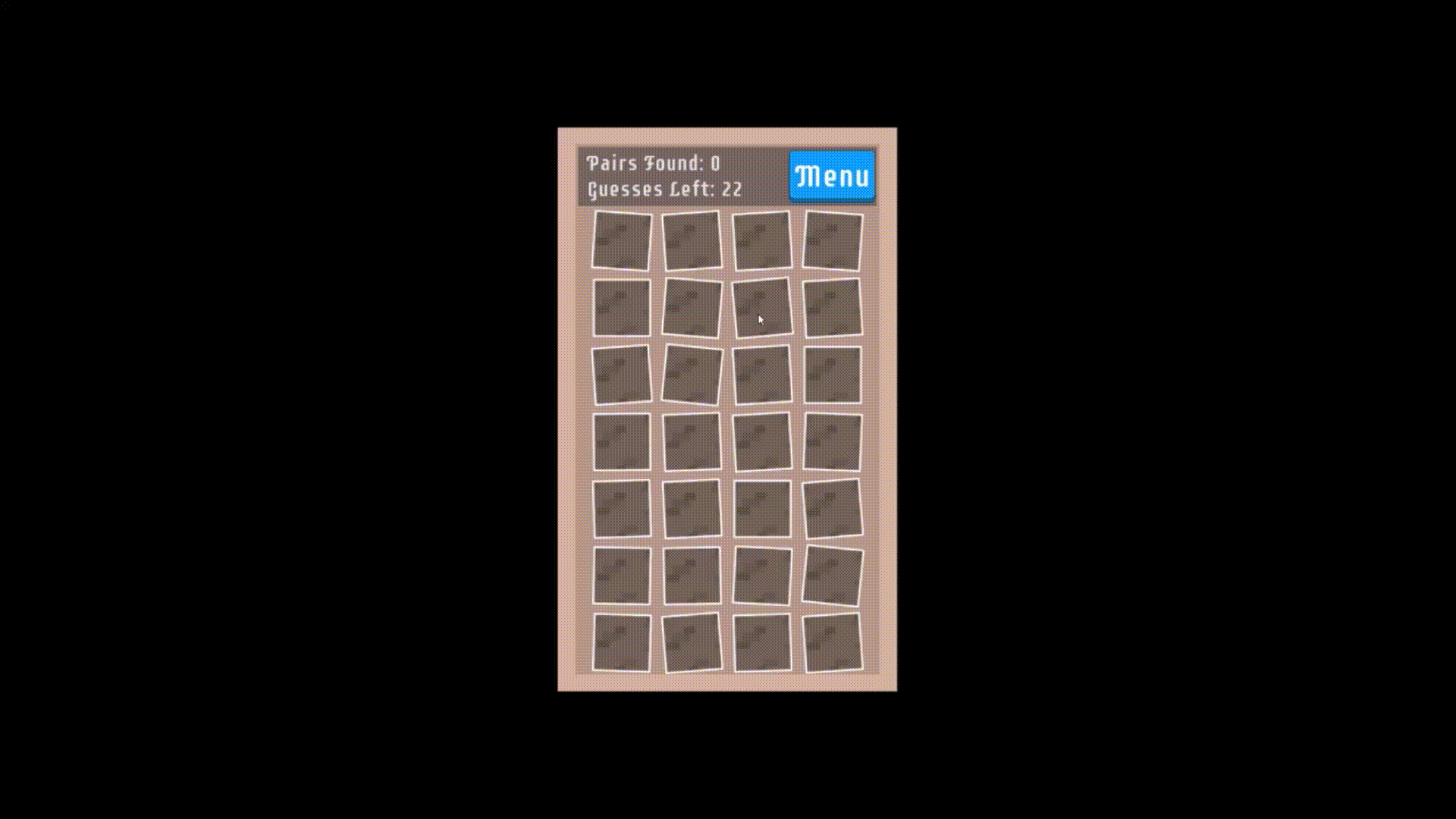 After the amazing suggestion on Twitter from @photonstorm I've added a new feature to the game: Bonus Guesses!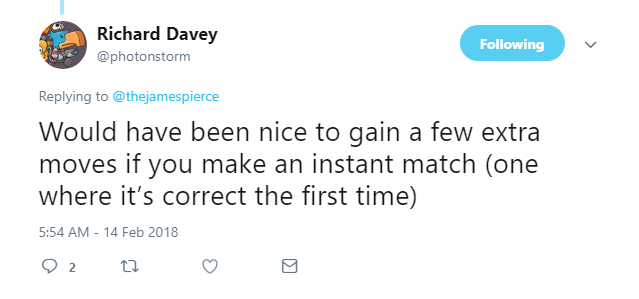 And this is exactly how it works: If you manage to find a matching pair on the cards' very first flip, you receive +3 Bonus Guesses!
I think this will definitely help on the harder difficulty levels.
Click Here to Play: Pixel Memory
My first Phaser 3 Game!